– Det jeg sier til våre forsvars-spillere er; vær Henning Berg. Dere skal spille som Henning Berg. Han har over hundre lands-kamper og ble seriemester tre ganger i England og var tregere enn alle han spilte mot. Møt Thomas Berntsen, sportsdirektør i Sarpsborg 08.
Tekst Frode Lia
Foto Digitalsport
Historie fra virkeligheten:
En norsk sportsdirektør tar med seg sin styreleder for å se to unge og talentfulle afrikanske spillere i svensk 1. divisjon. Man er i hovedsak enig med både spillerne og deres klubber. Styreleder var ikke overbevist og foreslo at man heller gikk for en spiller som het Francesco Totti, som han hadde hørt var god. Overgangen strandet og de afrikanske spillerne gikk kort tid etter til betydelige større europeiske ligaer enn Eliteserien.
Dette er muligens et ekstremt tilfelle.
Men det reiser spørsmål om hvorfor norsk fotball egentlig har blitt svakere? Noen hevder vi har for dårlige trenere. Andre mener vi har for dårlige spillere. Kan svaret være at vi har for dårlige ledere? Har norske klubber driftet butikken fotball rett og slett for dårlig?
Selv klubber som satser på egne talenter, henter og kjøper spillere fra andre klubber og andre land. Hvorfor har kvalitetssikringen av spillerrekruteringen vært så dårlig?
For å svare på dette har vi snakket med en som har tatt dette på alvor. Vi har forsøkt å få et innblikk i hvordan sportsdirektør i Sarpsborg 08, Thomas Berntsen, jobber.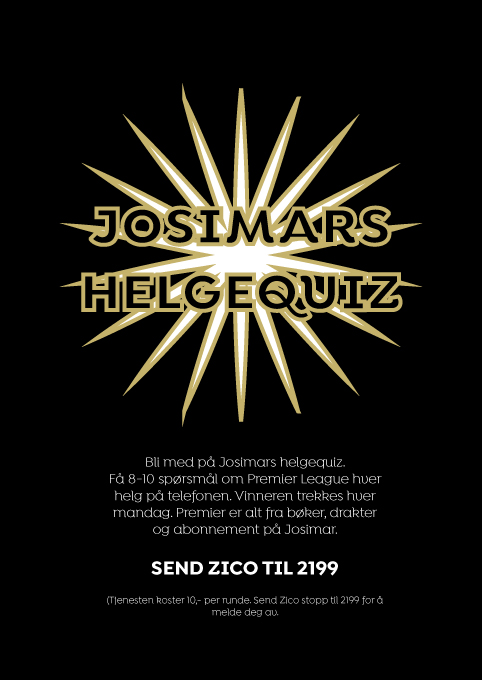 Fra et sportsdirektørperspektiv: Hvorfor ligger norsk fotball så langt bak våre europeiske konkurrenter?
– Vi ligger bak på en del områder, men ligger aller mest bak når det gjelder speiderbiten. Det er middels klubber i for eksempel Belgia og Nederland uten masse penger som gjerne har tre til fire speidere. Det skal sies at arbeidskraften muligens er noe billigere, men likevel. Det delen må man bare fikse ellers så er det noen andre som tar spillerne før deg. Jeg kan ramse opp alle speiderne i Norge, og da er det ganske lite.
Hvor mange ganger ser du en spiller i kamp før dere velger å hente ham? Og hvor mye er flaks, og hvor mye er fagarbeid?
– Med tanke på de spillerne som det er mye snakk om, er det varierende forhåndsarbeid. Men spillere som Patrick Mortensen og Jonas Lindberg har jeg sett rundt ti ganger. Sigurd Rosted har jeg sikkert sett 15 ganger i kamp. Men hvis du tar Krepin Diatta, som jeg tror kommer til å bli en stjerne, er det mer flaks. Så la oss si overgangen til Sigurd er 90 prosent fagarbeid og 10 prosent flaks, mens med Kreppin er det kanskje 20 prosent fagarbeid og 80 prosent flaks.
Jeg prøver å ha et godt forhold til agenter og bruke mye tid på dem. Som for eksempel agenten Youssoupha Fall. Han har jeg jobbet med over en lengre tid. Han kom med Kreppin og spurte om jeg ville se ham på prøvespill.

Men basisen av spillerne til Sarpsborg 08 er funnet i lavere divisjoner i Skandinavia?
– Ja, det kan du si. Vi har spillere fra egen junioravdeling, fra 1. divisjon i Danmark, 2. divisjon i Norge og spillere fra Afrika. Et bredt spekter.
Hvor mye tid bruker du på å speide etter spillere i lavere divisjoner i Norge?
– Det bruker jeg veldig mye tid på. Særlig nå som 2. divisjon er blitt trangere. Nå har vi nettopp ansatt en speider som har ansvar for norsk 2. divisjon.
Hvor mange jobber med speiding hos dere per i dag?
 – Det er ikke mange. Det er Bjørge Øiestad som er nestformann i klubben. Han jobber jeg veldig tett med. Han er sportsmann selv om han også er forretningsmann og hadde den jobben jeg har nå da Sarpsborg 08 var på amatørnivå. Så har vi en speider som jobber for oss på oppdragsbasis på Balkan og én mann i norsk 2. divisjon. I tillegg til meg, hvor speiding er en veldig sentral del i jobbeskrivelsen. Vi jobber også med å få på plass en avtale i Portugal.
Mange forklarer Sarpsborg 08 sin suksess med god spiller- og trener-rekruttering, og da særlig nedover i divisjonene. Hvilke kriterier bruker dere når dere skal rekruttere nye spillere?
– Det er fire begrep vi prøver å rekruttere etter. Det første er holdninger. Den viktigste leveregelen vi har her er omdømme. Vi vil ikke ha noen spillere som ryker på det. Du skal oppføre deg som en toppidrettsutøver og legge alt i potten for å få maks ut av deg selv.
Så er det forståelse for spillet. Fotballspillere i dag er på mange områder mye bedre enn tidligere. Det går mye raskere og det er mye mer kraft i spillet. Men spilleforståelsen har ikke utviklet seg i positiv retning de siste årene.
Tror mange er som deg og meg. De er opptatt av twitter og facebook mens de ser på fotball og er opptatt av helt andre ting enn det som skjer på banen. Vi har begynt å samle alle for å se kamper sammen. Folk får nærmest abstinenser når de legger vekk telefonen og må se fotball i 90 minutter.
Det tredje begrepet er trenbarhet. Det høres kanskje svulstig ut. Men for to år siden ble vi løpt i filler og tapte 6-1 her mot Strømsgodset med Iver Fossum, Martin Ødegaard og de gutta der. Det er det verste jeg har sett. I cupfinalen ble vi løpt i filler av Rosenborg. Da bestemte vi oss om at dette går ikke lenger. Nå er vi minst like gode som både Strømsgodset og Rosenborg på det fysiske og målsetningen er at vi skal være foran dem i løpet av noen år.
Hvordan får man et slikt fortrinn bortsett fra det åpenbare som er trene hardere og bedre, for det vil vel alle?
– Da er vi inne på ting som for eksempel lønnspolitikk. I stedet for å ha to stykker som tjener veldig mye så vil vi ha en jevn tropp. Konkurranse om plassene er vi helt avhengig av for å skape en god treningshverdag med høy intensitet i alle sekvensene vi har.
Hva er forskjellen på trenbarheten på det laget som ble løpt i filler mot Strømsgodset og det som ligger på andreplass i Eliteserien nå?
– Laget for to år siden gjorde en god jobb og etablerte oss i Eliteserien. Men som gruppe klarte de ikke å trene. Hvis vi spilte på søndag, så var det alt for mange som ikke klarte å trene igjen før torsdag.
Hvorfor?
– Det var blant annet mye muskler som ikke var trent opp for den neste generasjonen fotball. Hvis vi skal ta de neste stegene og innføre den treningskulturen vi ønsker, er vi avhengig av spillere som er på feltet. Nå har vi nesten ikke hatt en kar som har stått over en trening siden januar.
Har dette med trenbarhet noe med alder å gjøre?
– Ja. Hvis vi henter en spiller fra norsk 2.divisjon så er han sannsynligvis 22 år eller yngre. Men det finnes selvsagt unntak. Vår mentaltrener Trond Lunåshaug snakker mye om epigenetikk (epigenetikk er en retning innenfor biologifaget som studerer arvelige egenskaper som ikke skyldes endringer i selve DNA-koden). For to til tre år siden kom spillerne på feltet og lurte på om de skulle trene eller ikke. Det er ikke et spørsmål lengre. Alle skal trene her. Det er ingen som prater om skader i garderoben og andre negative ting som drar miljøet ned. Det er ikke kult lenger å prate om at du skal trene alternativt i dag. Nå er det mer konkurranse og treningsiver.
Er ikke det litt den skolen du og Geir Bakke kommer fra i Strømmen?
– Jeg og Geir pleier å si at epigenetikkens midtpunkt i verden er blokkene rundt Løvenstad. I fem mils omkrets har du 15 OL-gull og masse gode fotballspillere.
Men det med trenbarhet er veldig viktig for oss. Så er det ikke tilfeldig at jeg sier ferdigheter til sist. Det er selvsagt viktig, men ferdighetene vi ser mest etter er løpskapasitet og hurtighet. Den totale løpslengden i fotball ligger ganske konstant mellom 11 til 13 kilometer. Men det som er interessant er at antall sprinter og høy intensitets løp både nasjonalt og internasjonalt øker. Vi har lyst til å ha spillere som pusher de grensene og revolusjonerer de tallene i løpet av noen år. Ved siden av å utvikle spillet vårt og de tekniske ferdighetene, er det viktigste at vi har spillere som løper fort og mye nok. Alle klubber må finne sin nisje. Rosenborg har sin samhandlingsfilosofi, selv om de også er godt trent. Men med tanke på våre budsjetter, selv om Sarpsborg 08 ikke er en liten klubb lengre, tror jeg at vi kan konkurtere på det å være best trent, og da må vi rekruttere i tråd med det.
Nå har dere, som mange andre, spillere i spennet Afrika til norsk lavere divisjoner. Hvordan prøver dere å få et fortrinn i markedet? Spillere som Krepin Diatta og Sigurd Rosted burde ha vært aktuelle for andre klubber?
– For det første er det veldig viktig med et godt rykte i markedet. Så det å pleie relasjoner er viktig. Men også det at spillere ser at vi er villige til å selge hvis det riktige tilbudet kommer. Så må man bruke mye tid på de stedene man ønsker å rekruttere fra. Men det med konkurranse varierer veldig fra case til case. Krepin kunne nok ha gått til andre klubber i Europa, mens det var lite konkurranse for å hente Sigurd.
Jeg har sett Sigurd Rosted i 2. divisjon mye selv og har vel aldri tenkt tanken at det ville være en spiller som ville ta Eliteserien med storm. Hva er det du så i ham som ikke jeg så?
– Duellkraft og en ekstrem innstilling innenfor begge boksene. Samtidig litt det forsvarsgenet som vi har manglet i mange år, og som mangler hos mange yngre norske forsvarsspillere. Det de beste norske stopperne i Eliteserien og på landslaget leverer er for dårlig. Jeg synes mange ikke prioriterer riktig i forhold til hva som er viktig for rollen deres. Målet er å holde nullen, det andre er bonus, og ikke motsatt.
Det jeg sier til våre forsvarsspillere er; vær Henning Berg. Dere skal spille som Henning Berg. Han har over hundre landskamper og ble seriemester tre ganger i England og var tregere enn alle han spilte mot. Han var konsentrert og gjorde de riktige tingene hele tiden, og der følte vi Sigurd var. Men vi var jo ikke sikre på at han ville bli en stjerne i Eliteserien. Men trenbarheten og tøffheten gjorde at han klarte å ta nivået. Men det kommer sikkert til å holde ham ute noen kamper også. Han kommer garantert til å knekke nesa et par ganger. Som Geir Bakke sier: Han er ikke skyggeredd.
Han er vel også en spiller som kanskje står på blokka til mange klubber utenfor Norge. Hvor mange spillere har du på blokka for å eventuelt erstatte ham?
– Problemet er at mange av de du har på blokka blir uaktuelle så lenge du ikke signere dem. Plutselig har de skrevet ny kontrakt med en annen klubb og så videre. Så erstatteren bør som regel signeres før spilleren du selger drar. Vi selger når det er riktig for klubben og spilleren, når prisen er riktig og når vi har en back-up plan som kan fungere.
Tror du folk som ikke jobber med spillerrekrutering er for opptatt av tekniske ferdigheter og for lite på andre ferdigheter som duellkraft?
– Du må ha begge deler. Men er veldig dumt å ekskludere ferdigheter som for eksempel duellkraft. Se på både Juventus i Champions League og hva Atletico Madrid har fått til de siste årene med ekstrem løpskraft og duellstyrke. Det er helt rått.